Our software products provide fully integrated management functionality across various areas of your business. Click on any of the following to find out more:
You're not just buying our software – you get us as part of the deal!
Find out about who the CleanLink team are, about our story, how we like to work and what's important to us.
We believe in working collaboratively with our clients and developing innovative solutions to solve their business challenges. Here's what some of our customers have to say about us…
"Having carried out extensive research on the products available in the market at the time, it became clear that the Cleanlink solution was the one we found that was specifically designed around the needs of contract cleaning companies and we found that the CleanLink team were the" Read More…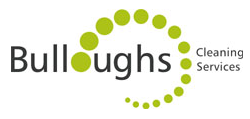 "Overall, we are extremely happy with the CleanLink system and are finding that as we grow, there are new ways CleanLink can help to improve the way in which we manage our cleaning contracts in the future." Read More…
"We see CleanLink as an extension to our business, we work very collaboratively together and have a great working relationship with their support team. Most significantly we have had great continuity with their staff and, this has been very important to us." Read More…
We all know we're living in both changing and...
We integrate with the following